Help Portiat 2011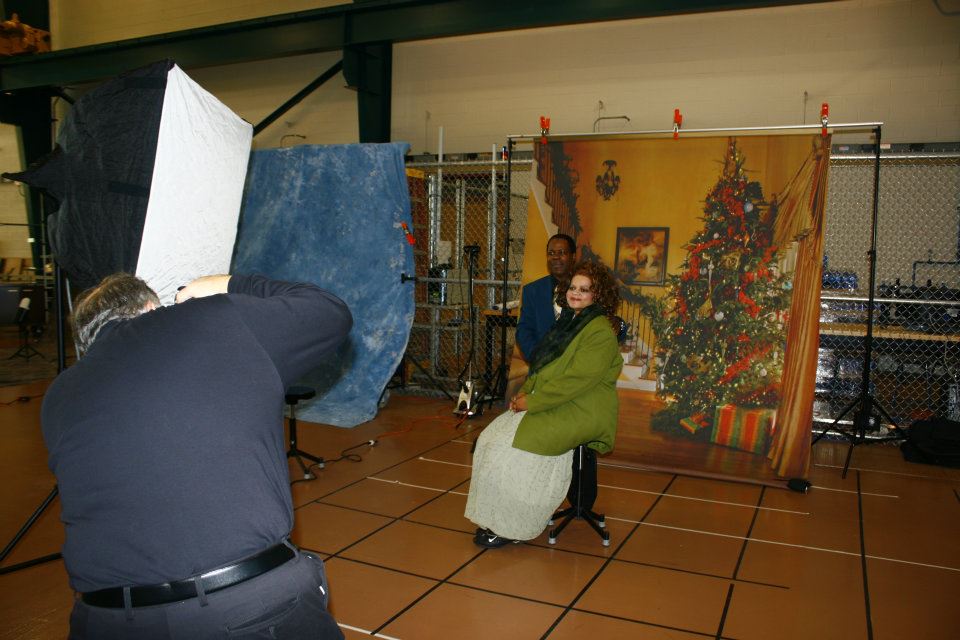 Help Portriat is an annual even held in December by photographers around the world who donate thier time to take a portriat shot for those who are less fortunate.
I participated in 2011's event and found it to be very rewarding spiritually. I Took a lot of pictures that day One in particular stands out.
Let me tell you about a woman in her 80's who came in wearing an oxygen tank and tubes to her nose to supply her with the needed supply. A dear old woman who was very happy to have the opportunity to be there. Her Grandaughter who attends Mott Community College told her about the event. I was her photographer that day. I took several shots and sent her on her way. A couple hours later I heard rumors floating around that she was asked how long it had been since she had a portriat taken. She replied, "In 1956, about 1956, I was in High School." Wow! I couldn't belive it, that long, and I wasn't even born yet. I felt honored to have been the one to give her this gift for Christmas. I am sure her family will cherish it when she is gone, I know I would.
This event was put on by the Photography Club at Mott Community College in conjunction with Mott and Help-Portriat. We had make up artists there and cosmotology students and film students and photography students which, I was one of at the time. The "clients" would come in get their hair made up, make up applied and then a portriat taken. The film students documented the whole event which, lasted all day. Afterwards I saw the video and seen several of the people I shot in it, including this adorable older woman. You can see it in the short video I have embedded below. You may catch a glimpse of me here. Enjoy.
Norm's Graduation 05/05/2012.

Mott Community College Commencement ceremonies were held at 2 PM on Saturday 05/05/2012 at Peroni Arena and I was there to celebrate two years of hard work, dedication and determination to not only achieve getting an Associates of Applied Science in my Major of "Computer Network Engineering", but by plugging in other courses along the way, picked up four more Degrees, Four Certificate and three certifications